06 août 2011
DJ Masa, Brazilian DJ who samples Japanese and Korean music, is back with his new song "till the world ends"
This mix features samples from :
- Etc
Visit DJ Masa's website for more
Download this mix at http://official.fm/tracks/264549
29 juillet 2011
19 juillet 2011
11 juillet 2011
Je vous en avais parlé dans un article précédent. Il y a du changement dans les After School. Beaucoup de rumeurs circulaient.
Finalement, le groupe se sépare en deux unités : AS Red & AS Blue.
Le suspense planait sur la constitution des deux unités, (supposément) choisies par les fans.
Et voici les résultats en image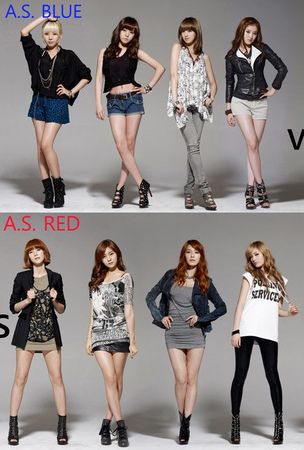 Source : allkpop
07 juillet 2011
JYP Entertainment confirme le retour des Miss A pour fin juillet :)
Pledis Entertainment a révélé des nouvelles concernant After school avec la confirmation de 2 sous-unités : AS red & AS blue.
AS red : groupe énergique, son puissant, performance physique mise en avant
AS blue : musique douce, ballade, etc
Ce sont les fans qui détermineront les membres des 2 groupes (4 membres dans chaque groupe) et les résultats définitifs devraient être annoncés durant un fan meeting le 9 juillet.
On se doute que Kahi rejoindra AS red :)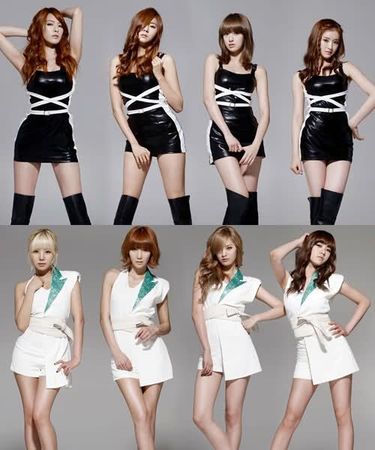 20 juin 2011
Le groupe After School est en pleine tourmente. Les aînées du groupe ont laissé des messages affichant leur tristesse sur twitter. On s'attendait au pire à savoir la "graduation". Il ne faut pas oublier que les After School ont un système similaire au Morning Musume, à savoir que les aînées quittent le groupe à partir d'un certain moment pour faire place à la nouvelle génération, on appelle ça la "graduation"
J'avoue que je ne suis pas une grande fan de ce système :(
On apprend que :
- Bekah quitte le groupe (graduation soit-disant)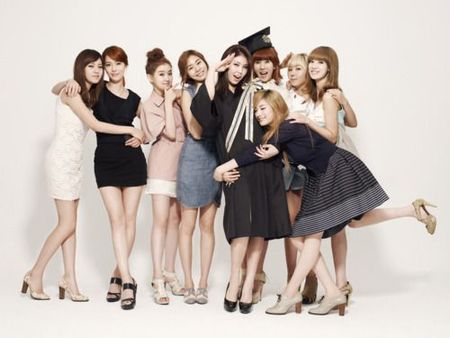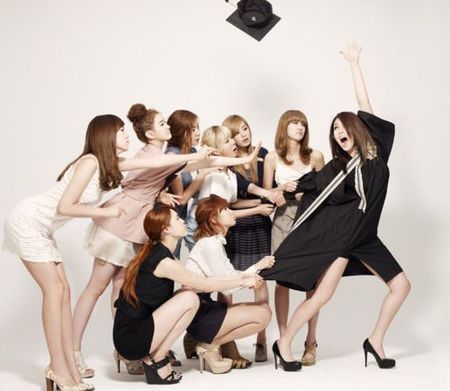 - UEE va faire ses début solo avec le titre Sok Sok Sok, disponible à partir du 21

Les rumeurs indiquent que :
Les After School vont être scindés en 2 unités.
La 1ère unité dénommée AS ORIGINALS serait composée des aînés à savoir Kahi, Jungah, Jooyeon, et plus surpreenant Nana & Raina.
Dans cette unité, Nana s'occuperait du chant et du rap à la place de Bekah.
On dit que des auditions devraient avoir lieu au Japon pour recruter un nouveau membre (oui c'est du grand n'importe quoi, mais Pledis Entertainment a prévu de lancer les After School sur le marché japonais donc quoi de mieux pour leur assurer de la visibilité)
11 juin 2011
KARA - LUPIN + JUMPING
TARA - WHY ARE YOU BEING LIKE THIS
AFTER SCHOOL - SHAMPOO
SHINEE - LUCIFER
JEWELRY - PASS
SISTAR - HOW DARE YOU
MISS A - BREATH
FX - PINOCCHIO
4 MINUTE - MIRROR MIRROR
08 mai 2011
Commençons par le MBC Concert
After School - Shampoo
Rainbow - To Me
Secret - Shy Boy
CNBlue - Love Girl
Finissons par le dernier Music Core
Rainbow - To Me
After School - Rainbow
F(x) - Pinocchio
CN Blue - Love girl
02 mai 2011
Comeback des After School qui ont la bonne idée de reprendre le même schéma que Let's do it & Bang en proposant une chanson d'intro essentiellement basée sur de la dance : Let's step up fait ainsi suite à Let's do it et on aime :)
Leur chanson principale s'intitule Shampoo. Pour le moment, j'ai un peu de mal à accrocher à cette dernière
Leurs performances live au Music Core
05 mars 2011